Soothing pastels are making a comeback in our interiors in 2022! This trend is about capturing a feeling of serenity and self-care at home making them perfect for bedrooms. Discover how to style them with my interior styling advice on how to update your bedroom with the modern pastel trend.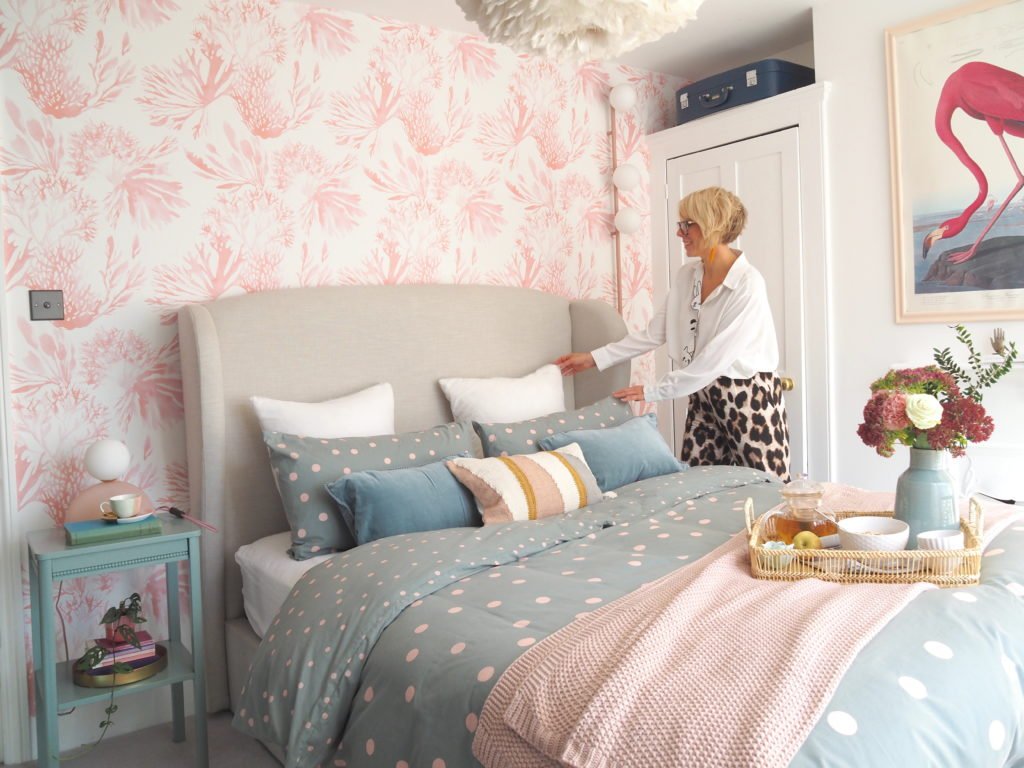 Rediscovering the appeal of modern pastel Trend
This Autumn, pastel colours are back and in a big way!
Conveying a message of positivity and simplicity, modern pastels fit into a minimalist design aesthetic. These ice cream shades bring a sense of wellness and comfort that feels fitting for our busy lives — enduring messages that we all need right now! As this trend is all about creating a calming environment, this looks is ideal for bedrooms.
Once you have finished decorating your bedroom with the pastel trend, you'll treasure your weekend lie-in and will want to have breakfast in bed in your colourful interior.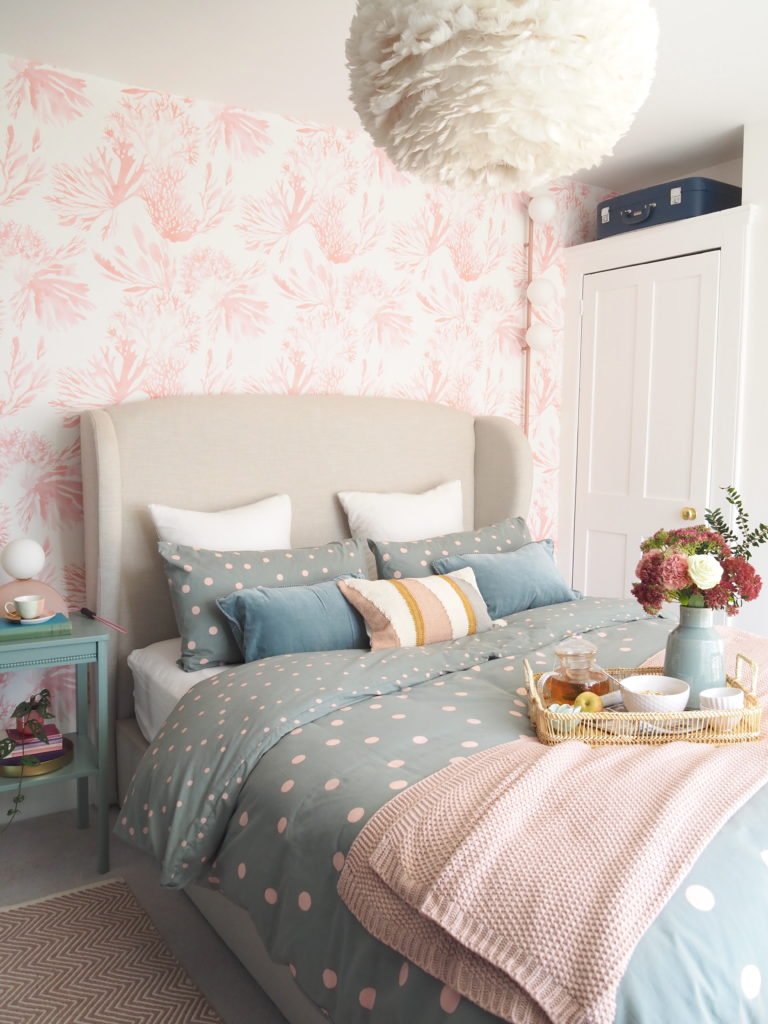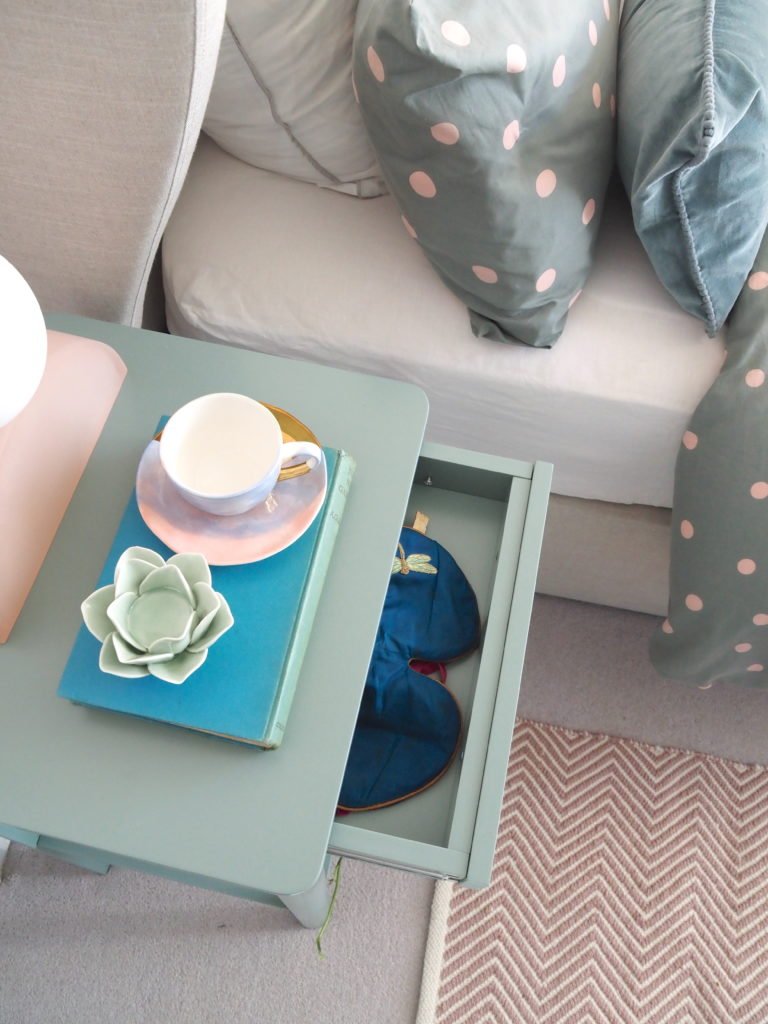 3 WAYS TO STYLE THE NEW MODERN PASTEL INTO YOUR BEDROOM
Whether you are thinking of giving your bedroom a full makeover or want to refresh your space (as I have done) – then the modern pastel trend is perfect for giving your space uplift.
1. Go Pretty with Pastels
We all crave a peaceful sanctuary to unwind in at the end of the day and pastels are the perfect way to create this. These fresh, warming tones have a calming effect and can transform a bedroom into a tranquil haven.
This modern pastel trends is made up with a soft colour pallet of lilac, baby blue, mint, and lemon that offer a peacefulness that is soothing for the soul. These colours created a relaxed feel, add a nostalgic appeal, and work well in every home style.
Perhaps start small with a few cushions and accessories, and see if this look brings you pleasure. if it does, then build up slowly in layers to add more and more of the key colours into your existing scheme. You don't have to decorate the whole space. It's more about adding rainbow décor details that work within your existing room scheme.
When creating a show stopping interior inspired this modern pastel trend, think about all the little details in your bedroom. For example, I wallpapered my walls first in this coral pink paper, then I added the rug on the floor. I felt the room was missing something, so I painted one wall in a feature colour for a splash of colour. I'm still adding and mixing in these colours as my mood takes me! Why don't you do the same?
Start by decorating your room with an elegant wallpaper, put down a cosy rug, hang vintage style artwork and choose modern lighting. Or even a vase of flowers in these colours.
It doesn't matter if you go for the full look – by painting or wallpaper your walls, or just want to add some simple touches – this trend is easy introduce into your bedroom.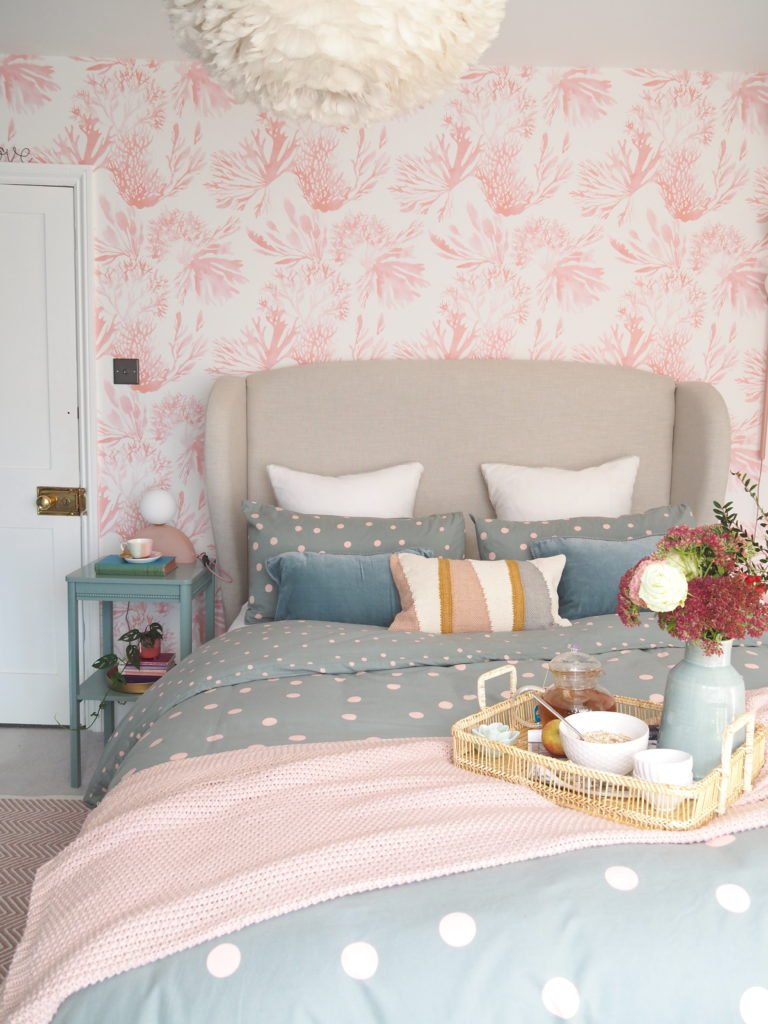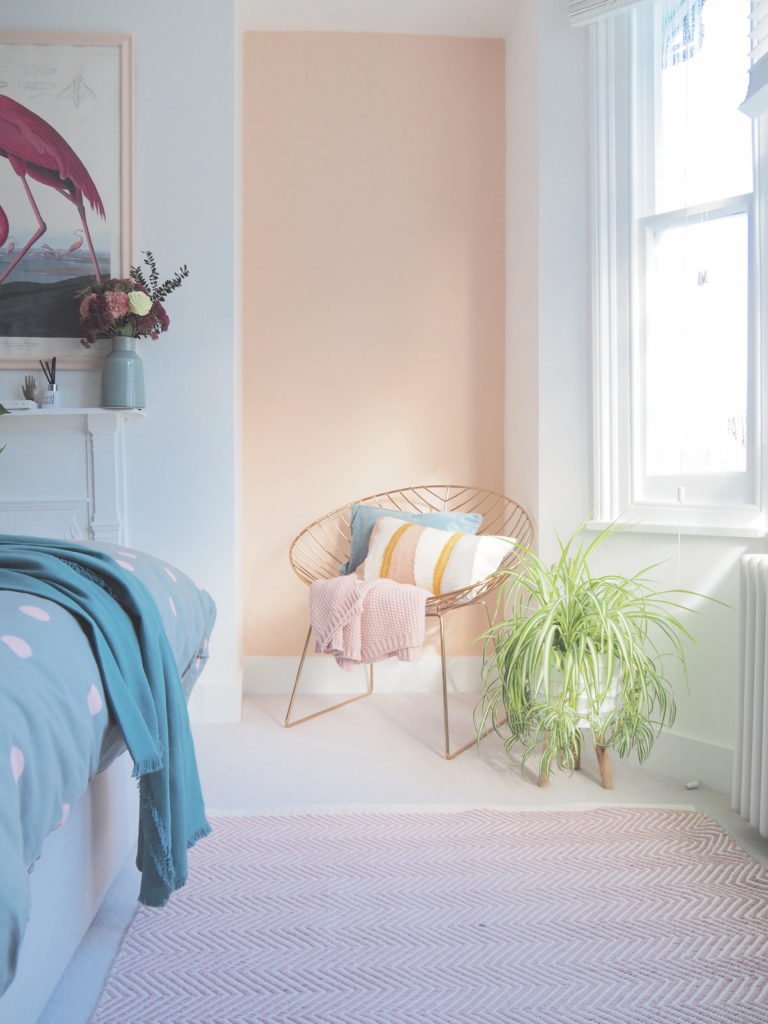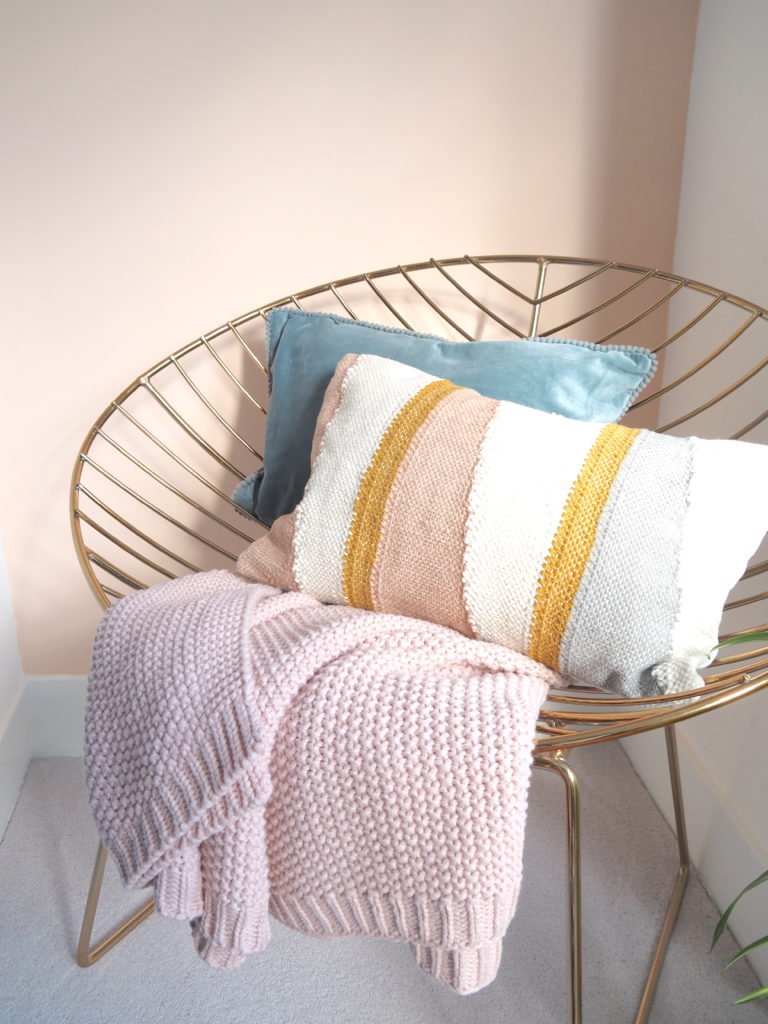 2. Be Dramatic By Adding darker tones
Let's face it, pastels have been around in the world of interiors since time began! But interior designer and stylist have decided to create a new look for 2022 giving it a modern and contemporary feel. It's about adding these tones in blocks of colour for a fresh style and teaming with simple furniture and accessories.
How can you create this look at home? By choosing furniture with simple shapes, cool accessories, and soft-to-touch textiles in these relaxing tones.
If you want a bolder, more dramatic look then pair the modern pastel trend with navy blue, turquoise and mustard into your room bringing this look bang-up to date.
In my bedroom, the pastel colours complement my dark navy fitted wardrobes, adding warmth to this room. The tones also sit well next to my linen bed giving my bedroom hotel-vibes!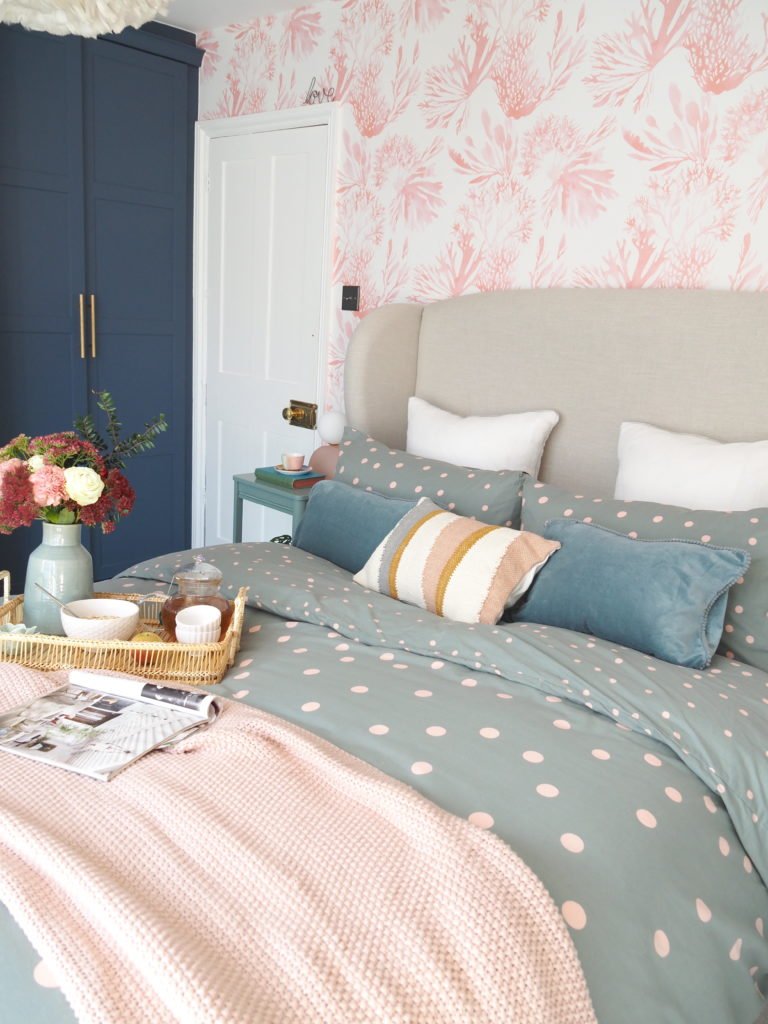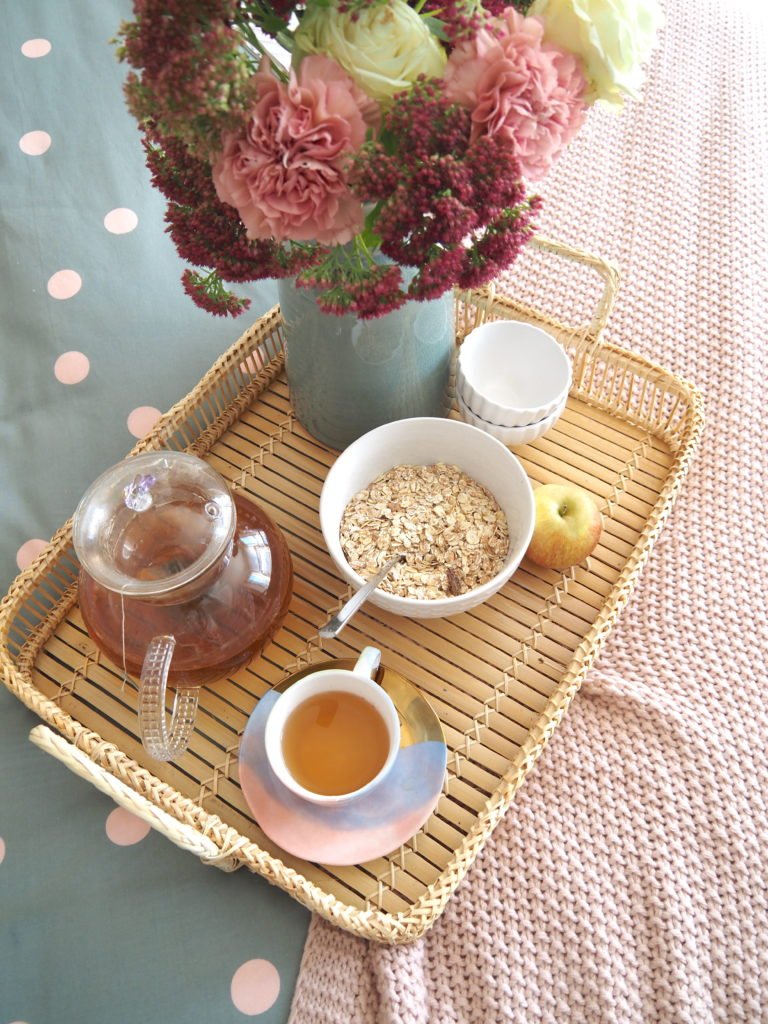 3. Add the pastel trend with Patterns & Texture
Fresh pastel tones will add depth to your colour scheme when combined with bolder patterns and colours.
If you love patterns they why not dress your bed in dotty pastel prints! The contrast of this bold design emits a fresh and funky feel in your bedroom. It looks and feels youthful.
In my own bedroom, I coupled this baby blue polka bedding with teals, pinks, and a splash of ochre with my cushions, bringing this interior together. As you can see, I've fully embraced the pastel trend.
For a chic look, modern pastels look fabulous with natural accessories like rattan, wood or even wicker. These natural textured elements will give your bedroom and warm and cosy feel.
You can also add texture with a chunky knit throw, velvet scatter cushions or a woven rug. It's about adding these touchy-feely fabrics to your bedroom that will boost up the comfort factor.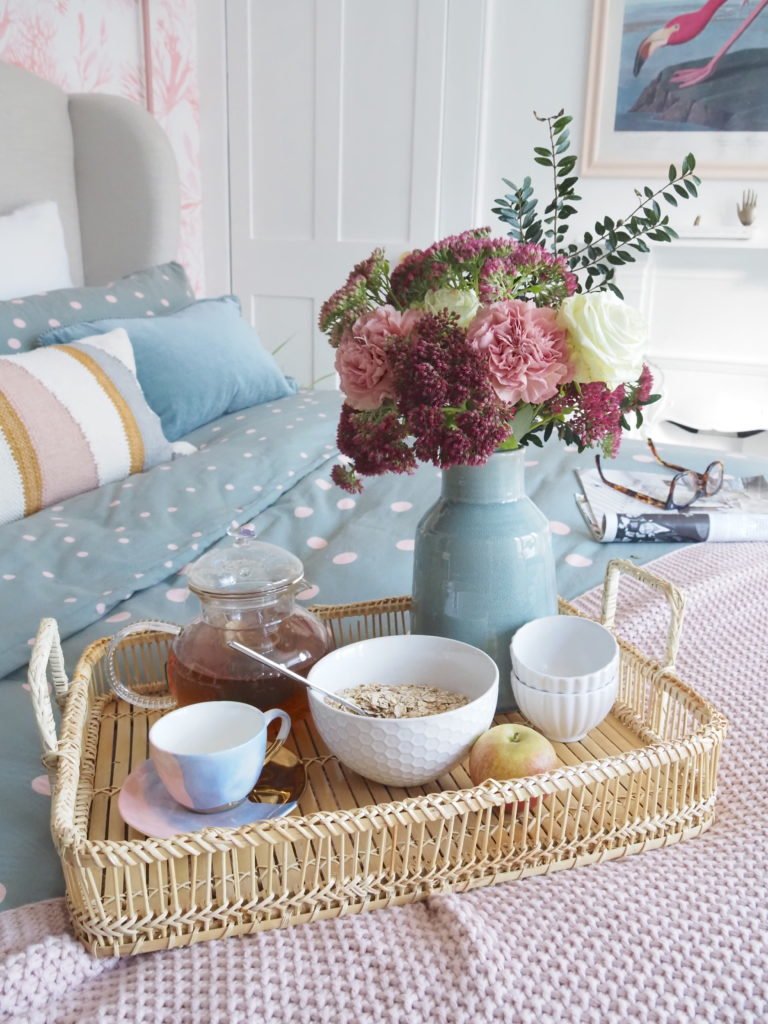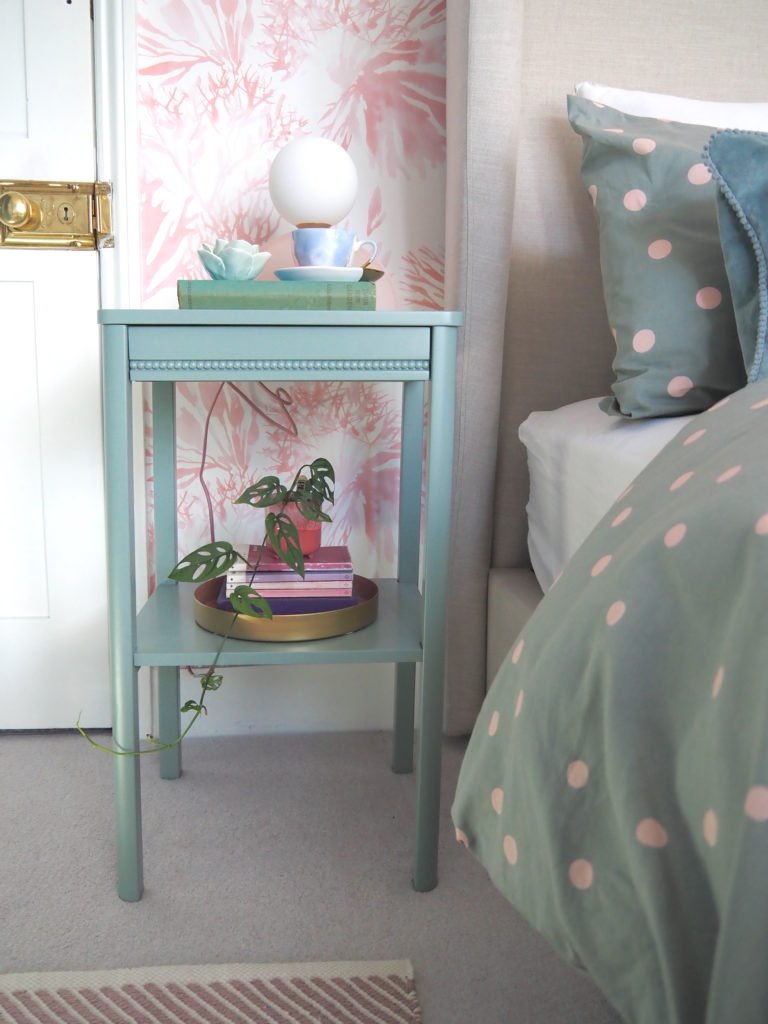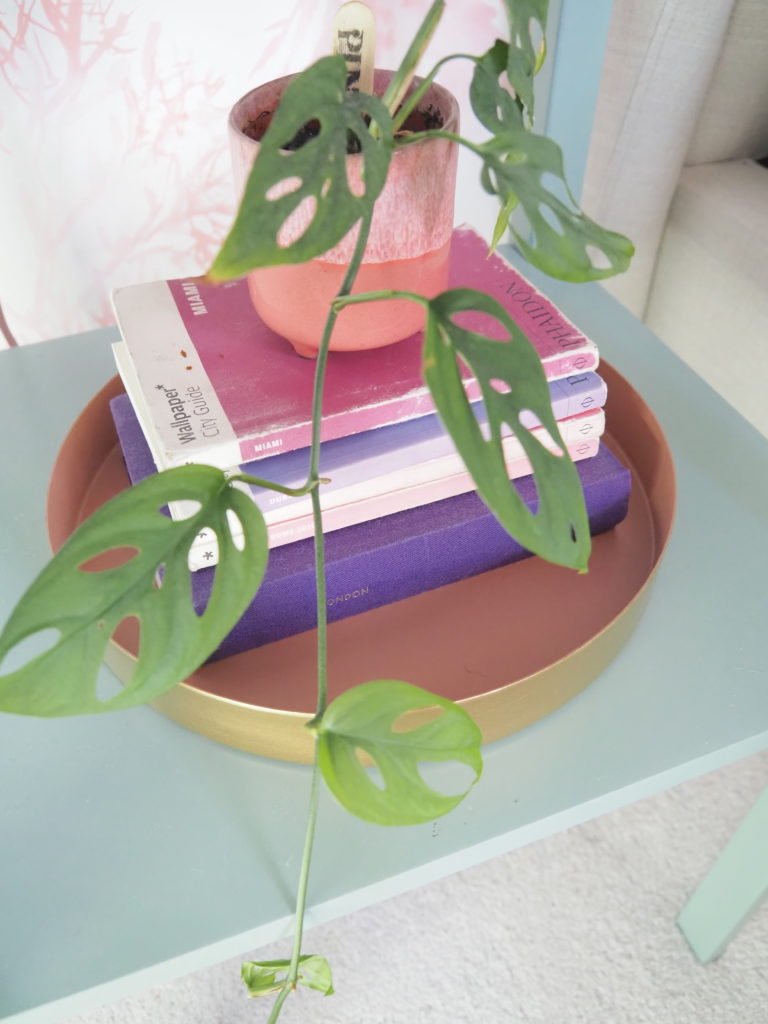 SHOP THE Look: Modern Pastel Trend
Velvet scatter cushions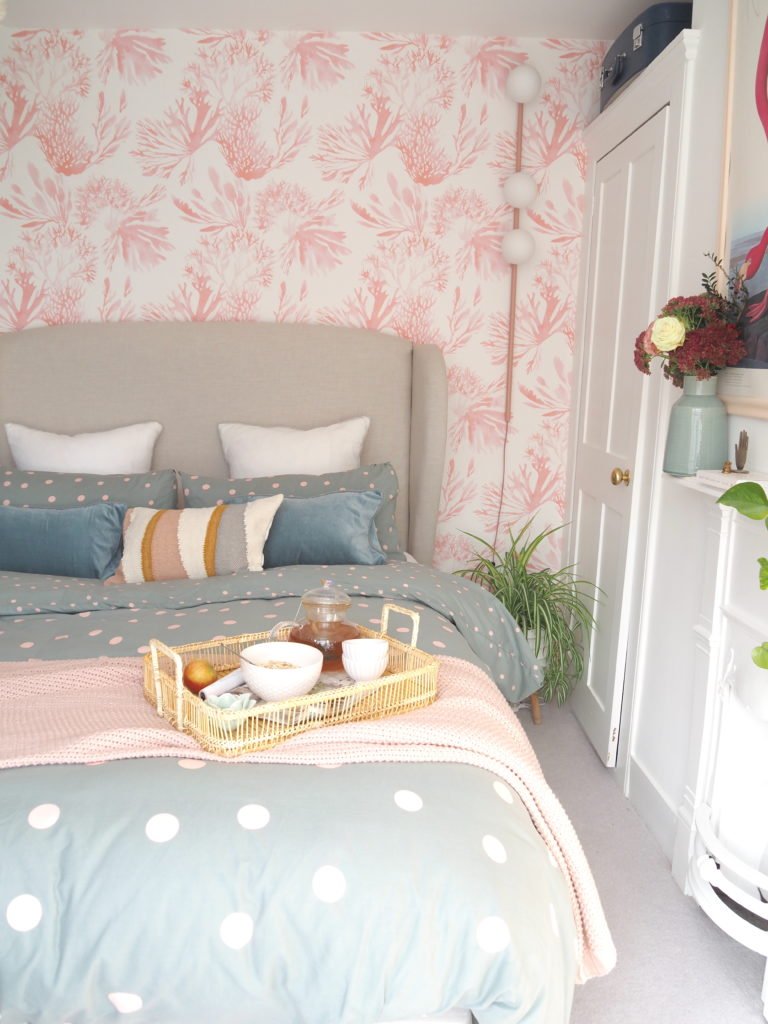 Don't you think there is something relaxing about these lighter pastel shades in your home? They will help you escape from the world. And it's easy to style into your home using soft textiles, bedding, and decorative decor throughout your space.
For more tips on how to make style your home, my instagram at @maxinebradystyling
Have a wonderful week!